GET READY FOR ROBOTS
What Property Managers Will Love About Scythe M.52
How to showcase its benefits as you introduce your clients to autonomous commercial mowing
---
Be Proactive with Property Managers
Your team gave two thumbs up to the brave new world of autonomous mowing. Your crews are well-trained on using M.52, eagerly waiting to start mowing with it. The units are fully charged and loaded into the trailers.
You may be ready to roll out the robots, but there is one more critical stakeholder that you need to get stoked: the property managers overseeing the sites where M.52 will mow with your crews.
While you might not typically go out of your way to talk to property managers about new equipment, M.52 is…different from other mowers. The whole "mows-on-its-own" thing that M.52 can do is astounding to folks who see it for the first time, and you certainly don't want to surprise your clients.
With our deployments so far, property managers are excited to partner with landscape contractors using M.52. Even still, we've learned that introducing them to the mower and providing an abundance of information upfront can get valuable buy-in from your clients. Plus, it gives you the opportunity to showcase how innovative and forward-thinking your company is. Bonus points!
Here are some topics you can cover in that conversation.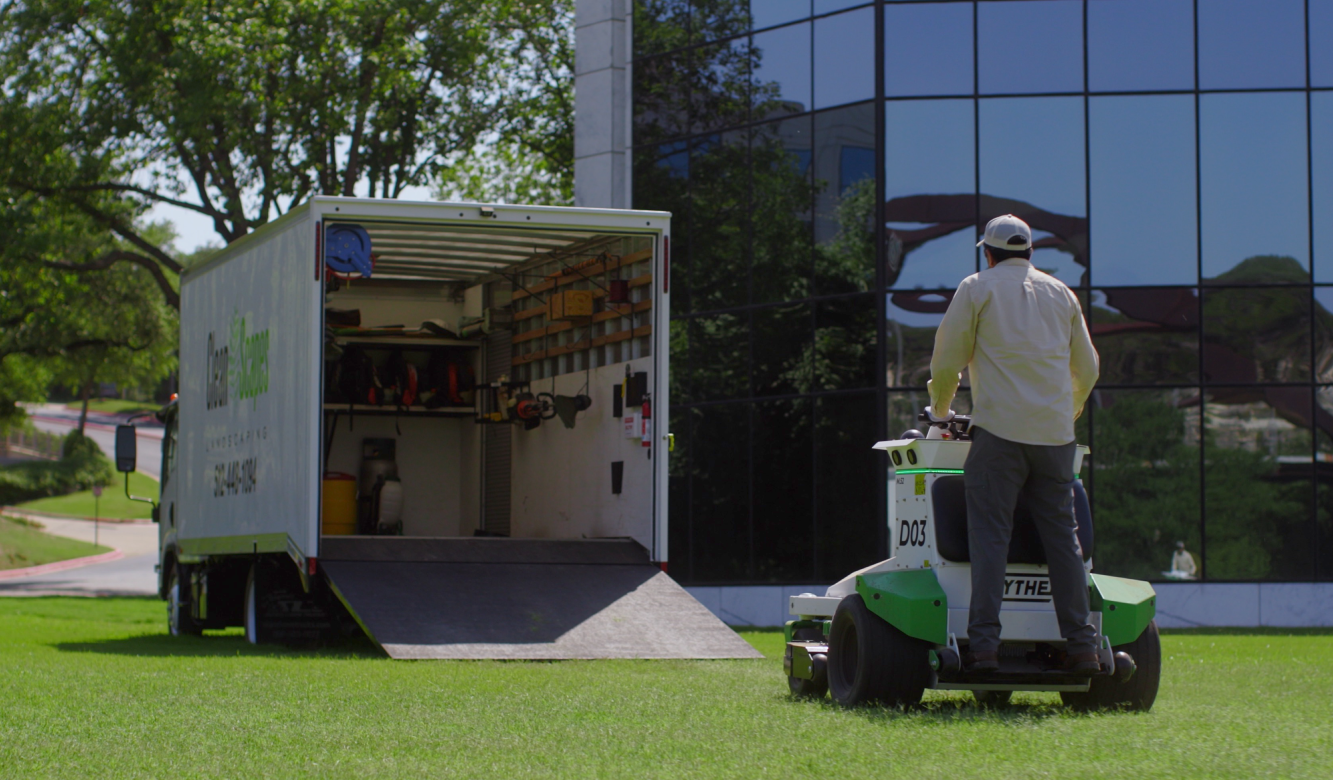 Same Service Done Differently
Set the stage by sharing that because you are always trying to improve your offerings, you are constantly on the lookout for technology and tools that can enhance the services you provide. One of those additions to your fleet is the product in question: Scythe M.52 – an all-electric, fully autonomous commercial mower that you are rolling out to your operations.
Explain why robotic mowers make sense on their particular property. The size, terrain, location, and density of obstacles could all lend themselves well to automating the mowing process.
Then reassure them that while this technology might be new, they will still get the same – or even better – level of exceptional service they've come to expect from your team. M.52 delivers an excellent cut quality and next-level precision. And since it takes care of the mowing, your crew will be able to focus more on the details that will make their property shine.
Sell them on the Sizzle
For property managers, the benefits of M.52 go beyond the mowing service itself. Showcase these key advantages as additional reasons they'll be excited about the introduction of autonomous mowing on their campuses.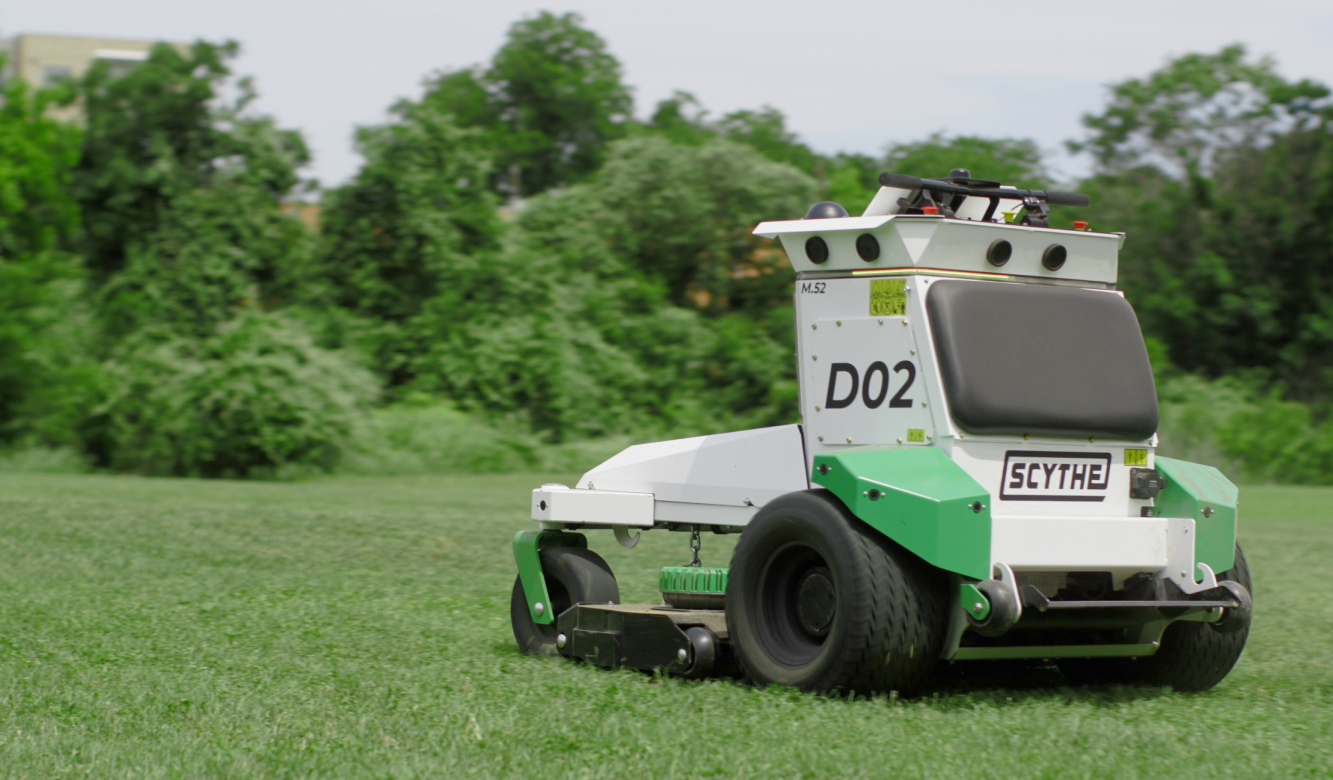 Sound
Tenants and building occupants love to gripe to property managers about the noise of landscape crews. It just might be their favorite pastime, and it's certainly one of the most common complaints property managers receive.
But property managers can turn those complaints into compliments with M.52 because the machine is super quiet. A traditional gas-powered mower is as loud as a motorcycle roaring by. Being all electric, M.52 is comparable to a passing Toyota Corolla. Sounds delightful.
Property managers may be able to shift their service times as a result. This is especially beneficial at properties like health care facilities and school campuses that are sensitive to sound, or even HOAs that enforce strict ordinances.
Sustainability
No gas also means no pollution. M.52 is zero emissions, which is naturally appealing to property managers looking to shrink their carbon footprint. It also means there's less chance of adverse environmental impacts, such as gasoline spills or oil leaks from refueling or damaged mowers.
Landscape contractors tell us that more and more of their clients are asking for the use of electric equipment, with some even demanding it. Many have ESG goals that more sustainable landscape maintenance can help them achieve. Or some are just looking for partners that align with their values. Either way, M.52 helps your clients go a little greener.
Savviness
In and beyond landscaping, autonomous mowers represent some of the most cutting-edge technology available today. The latest and greatest, the coolest of cool. Property managers at businesses that want to look tech-savvy and future-forward will be able to do so by partnering with landscape contractors who use M.52.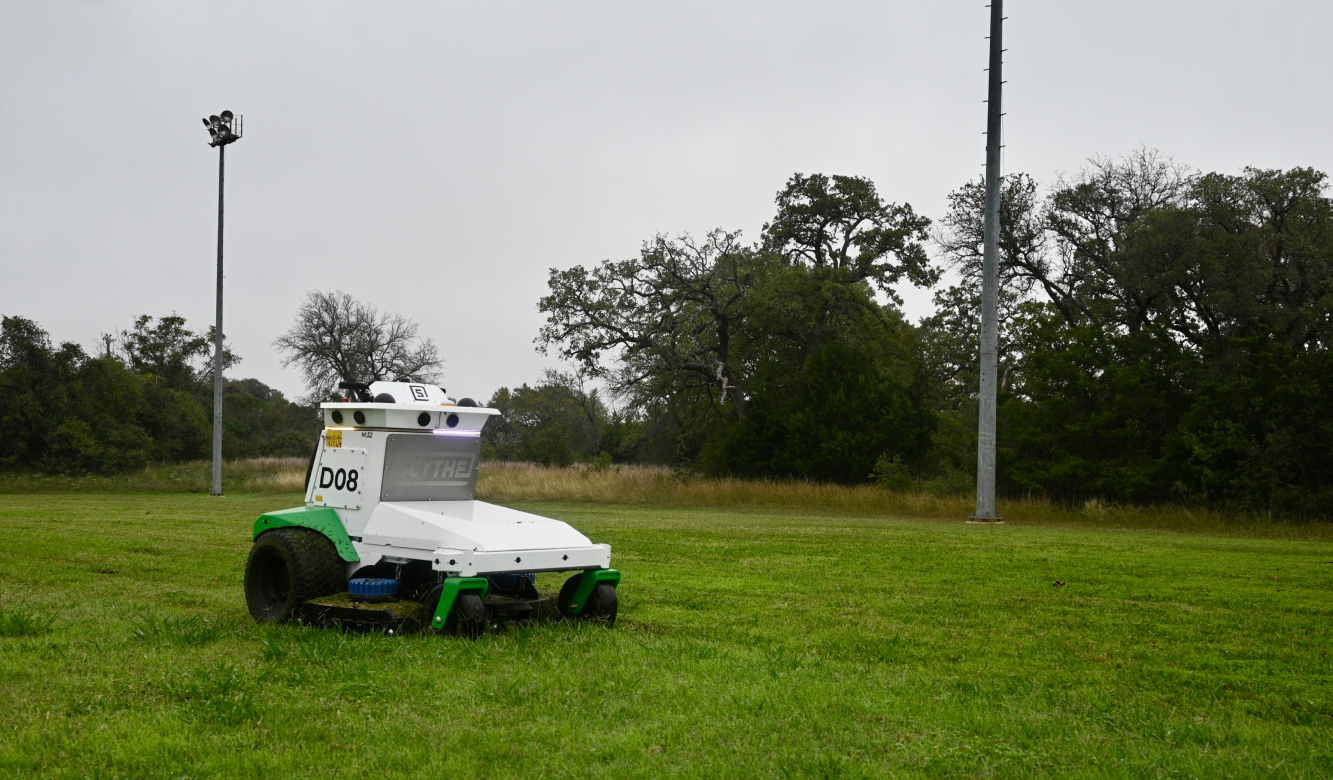 Ensure the Safety
Questions about the safety of this state-of-the-art technology are sure to come up, so finish the conversation by providing the particulars about the many safety features of M.52.
Explain how M.52 sees and thinks in every direction. It identifies and safely navigates around the obstacles it encounters while mowing, stopping for people and pets but going around things like trees and poles.
Crew members will keep M.52 in line of sight during service visits to ensure the mowers are performing properly, and layers of safety built into the machine ensure it meets and exceeds all industry standards.
You don't want to overwhelm them with information but if property managers are interested in learning more, you can get into some of the nitty-gritty details to reassure them and build confidence in the mower.
8 HDR cameras and other advanced sensors provide M.52 with a 360º view of its environment
Emergency stop buttons trigger a rapid stop when pushed, bringing the machine and blades to standstill faster than a typical gas mower
Crew members operating M.52 also hold a wireless remote stop and if the mower gets too far away, it immediately stops
A specialized mow deck discharge design prevents property damage from projectiles
Flashing, high-visibility LED lights surround the machine to ensure that bystanders and operators can easily see it mowing
And as a last line of defense, bump sensors automatically stop the machine in the event of a collision, like with something imperceptible under tall grass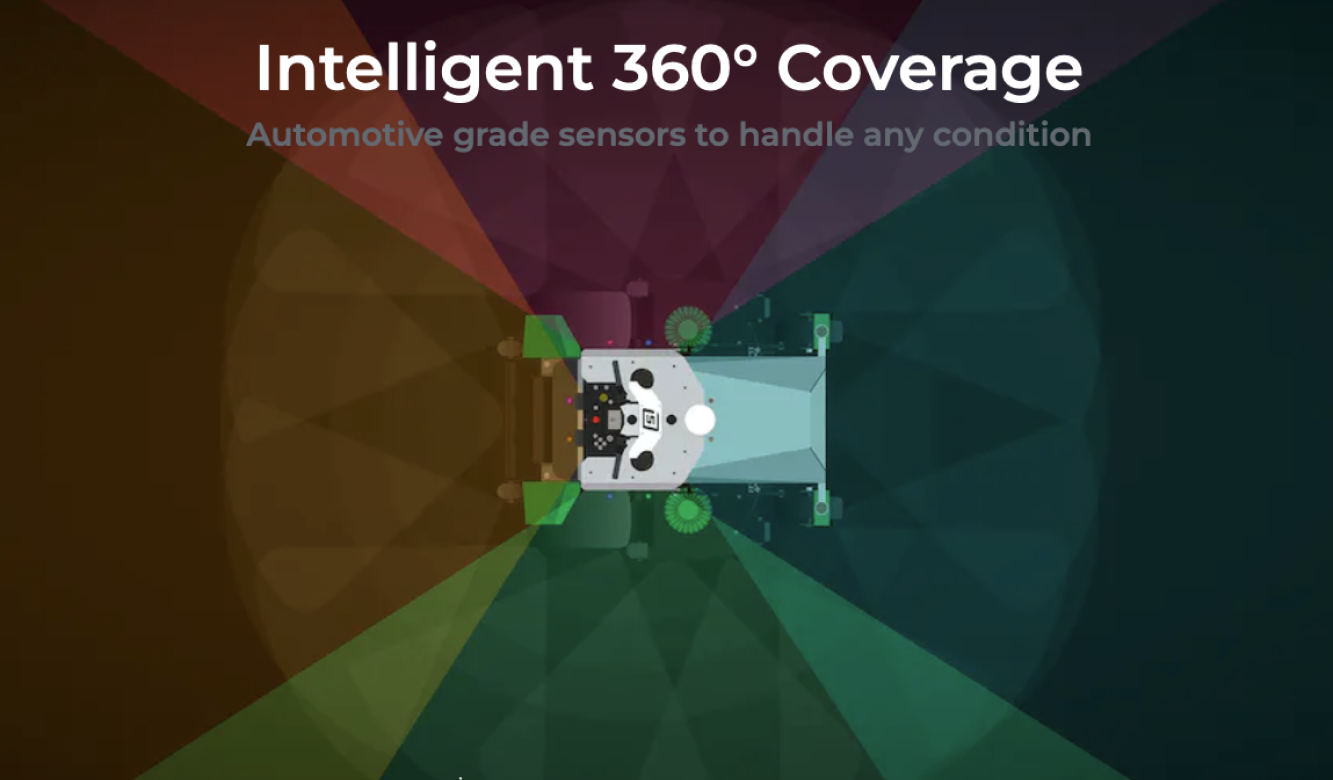 Maintaining Client Trust
Your clients trust you to take care of their properties and to do so safely. Maintaining that trust is critical for your business, and proactively introducing autonomous mowing to your clients will elicit confidence in your team's ability to implement it. By successfully setting expectations upfront, you are paving the way for smooth robot rollouts, increased client engagement and satisfaction, and future business growth.
---
To make sure your mowers hit the grass rolling, we started this Get Ready for Robots blog series. Focused on preparing your operations for M.52 deployments, you'll soon see more articles on topics like training your teams, selecting the best properties for autonomy, and upgrading your infrastructure. Check out past blog posts and stay tuned for more!