NEWS FROM SCYTHE
Scythe's Series B: Vive Terra // Long Live Earth
What this milestone means in the pursuit of our mission
---
Scythe Robotics Secures $42M Series B Financing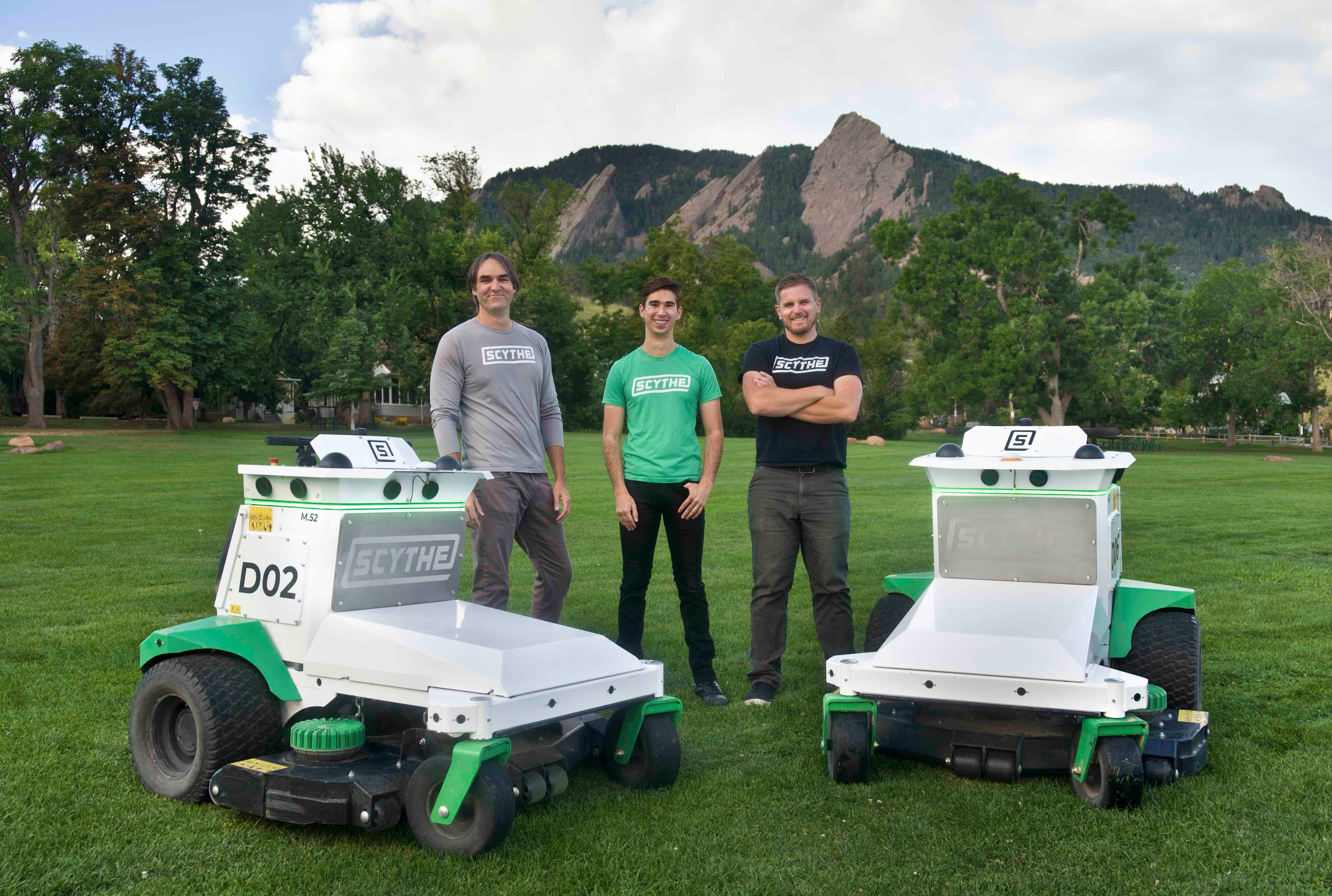 Scythe Co-founders Isaac Roberts, Davis Foster, and Jack Morrison
I'm so excited that today we are announcing the close of our Series B for Scythe. The $42 million round was led by Energy Impact Partners, with Managing Partner Sameer Reddy joining the Scythe Board of Directors. We're also fortunate to add amazing new Scythe investors ArcTern Ventures, Alumni Ventures, and Amazon's Alexa Fund alongside participation from our supportive existing investors True Ventures, Inspired Capital and Lemnos. We are particularly excited about the climate-tech focus that Energy Impact Partners and ArcTern Ventures bring to the Scythe team as we look to decarbonize an industry that's too long been starved for quality electrified equipment.
Our significant new funding reflects the incredible progress the Scythe team has continued to make and the momentum we've built. Since our Series A nearly 2 years ago, we've more than tripled our team, designed and deployed the fourth and fifth generations of our mower, and began handing off M.52 to customer operations. Commercial landscape businesses of all sizes and from coast to coast have collectively placed reservations for more than 7,500 M.52 units, representing over 2% of all US commercial mower sales, that we are already starting to fulfill. I'm so proud of this team's achievements so far, but I really can't wait for what lies ahead.
As we scale to meet the phenomenal demand for M.52, I'm excited about the great strides we'll take toward achieving our mission of multiplying humanity's ability to take care of our planet. We face an increasingly urgent climate crisis, and Scythe is attacking it on two fronts.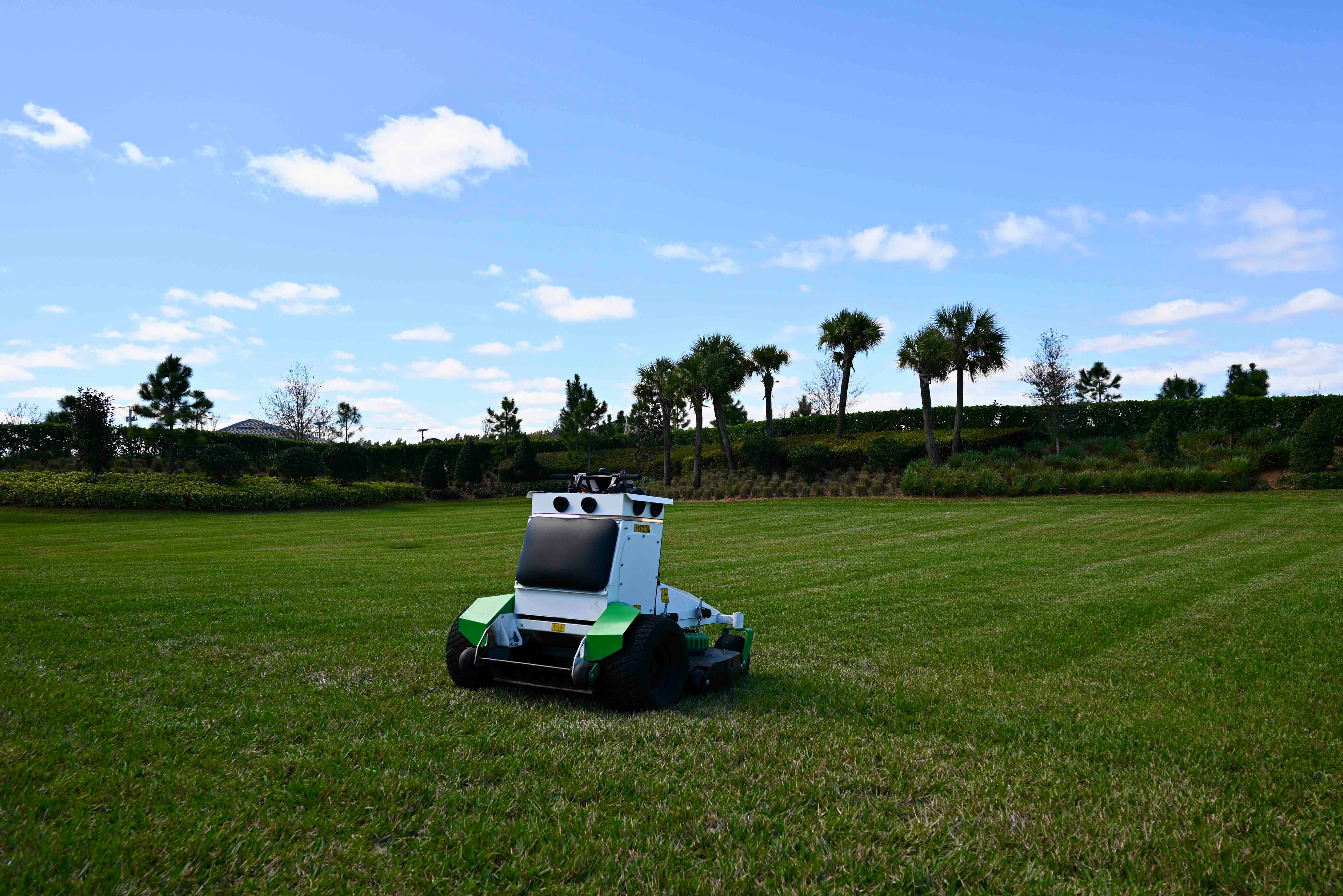 By deploying thousands of all-electric M.52, instead of the gas-guzzling internal combustion engine mowers widely used today, we are finally decarbonizing commercial landscape equipment. Our calculations show that commercial mowers alone shockingly produce more than 40 million metric tons of CO2e a year, along with huge volumes of volatile organic compounds that wreck air quality. That's equivalent to the annual emissions of about 900,000 cars! It's on par with emissions from US agricultural fuel usage, and more than US rail transportation. And this is just commercial mowers! Helping landscape contractors transition to more sustainable operations with battery-powered equipment like M.52 will measurably impact the industry's carbon footprint. Energy Impact Partners' incredible utility partners will also be an asset to us as we transition this industry to electric equipment.
But we're not just improving sustainability by reducing greenhouse gas emissions. I'm excited about Scythe's global potential because our products will help enhance and increase the amount of green spaces in the communities our customers serve. When properly maintained, green spaces cool urban areas, sink substantial amounts of carbon, and provide many other environmental benefits, in addition to improving the physical and mental health of citizens.
We chose to focus on commercial landscaping first because it's the industry on the frontlines of green space management. By equipping commercial landscape contractors with labor-multiplying autonomy, we are alleviating the labor pains that have chronically hindered the growth of commercial landscape businesses and are unlocking their ability to cultivate more green spaces.
There is enormous potential in the $176 billion US landscape industry. Our Series B allows us to continue pursuing it as we bring more customers online this year, further refine M.52, and ramp its production. We wholeheartedly believe that the world needs what we're building, and as I reflect on this important milestone, I'm eternally grateful for the customers, partners, investors and all the incredible Scythers who share this belief and are committed to this journey.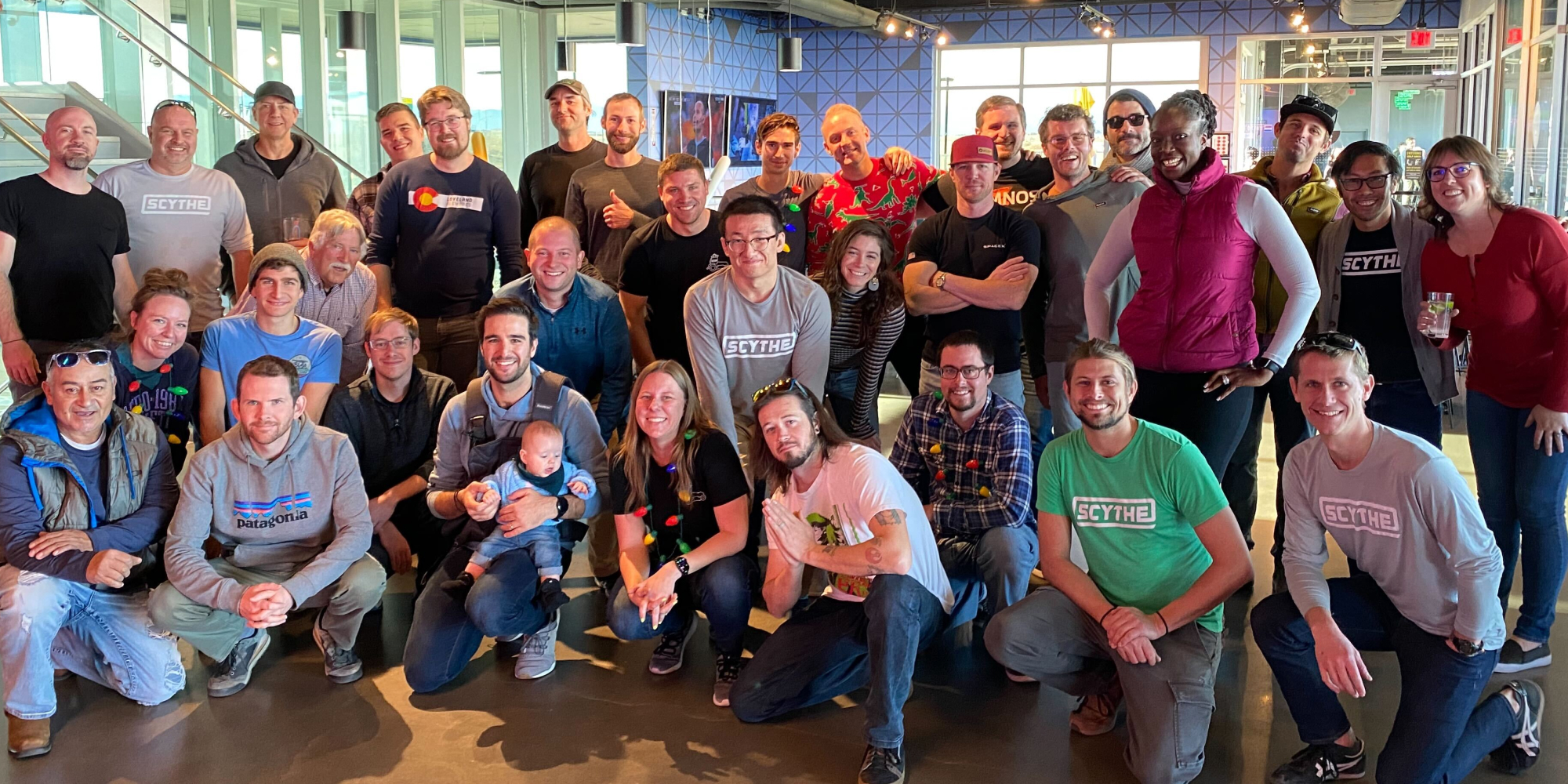 Scythe Colorado Team
---
Follow Scythe on social to stay up-to-date on the latest news!