MEET THE TEAM
Scyther Spotlight: Kip Atkinson
A day in the life of a Manufacturing Engineer at Scythe
---
Kip Atkinson is a man of many titles at Scythe: Plant Architect, How-itzer, and most importantly, Manufacturing Engineer. Bringing years of knowledge and expertise, Kip plays a crucial part in scaling our production of M.52, starting with Scythe HQ expansion efforts to design and build a facility that maximizes our manufacturing capacity.
What does a typical day at Scythe look like for you?
A typical day at Scythe for me is characterized by constant change and a diverse range of tasks. Each day brings new possibilities, such as meeting with vendors, collaborating with peers to organize deliverables, constructing fixtures, equipment, or products, engaging in design work, and coordinating resources. The dynamic nature of my role is both exciting and occasionally challenging since most days are not the same.

In my daily work, I frequently cross-collaborate with various aspects of software, firmware, hardware, electrical systems, IT, design, and testing. My direct involvement may include tasks like troubleshooting power, water, and air pressure requirements for different equipment pieces or participating in brainstorming sessions to address new testing or work cell challenges.

In an ever-changing environment, flexibility is the cornerstone of my working style. I strive to strike a balance between keeping important tasks on my radar and not overwhelming myself with too many side-quests. It can be a challenge, but I prioritize focusing on key responsibilities. Additionally, I make a conscious effort to limit formal meetings to less than 25% of my time. This way, I can remain available for questions, explore new concepts, and contribute to the evolution of ideas as needed.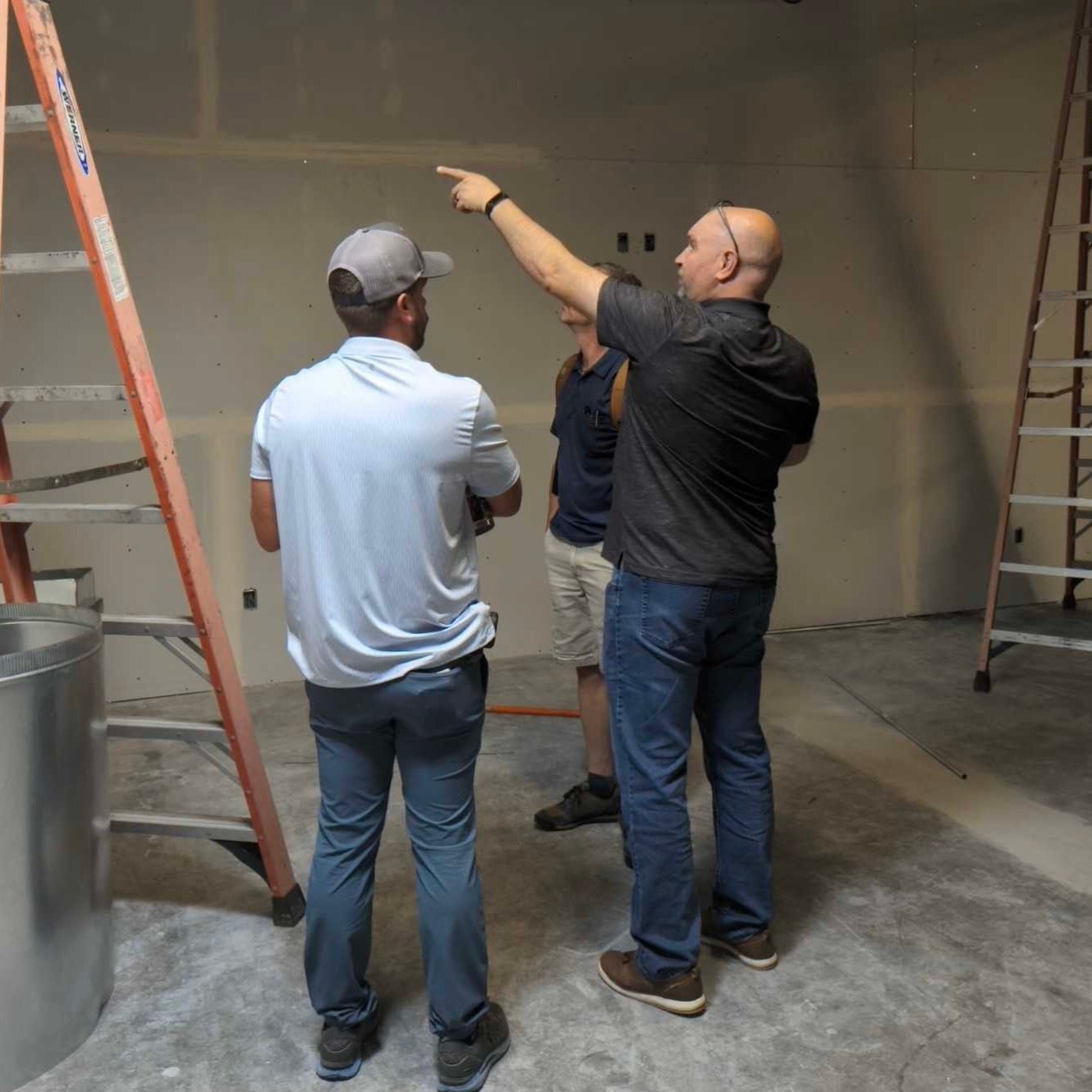 Kip architecting the plant as our Plant Architect for HQ Expansion
What is a project you're working on right now?
Currently, I accepted the challenge to be the "Plant Architect" for Scythe's
back-of-house manufacturing area. This endeavor is a crucial part of our expansion efforts and involves detailed planning for various aspects such as shipping/receiving, storage, vehicle parking, electrical systems, plumbing, pneumatic operations, assembly/subassembly processes, handling procedures, production traffic flow, finished goods management, charging stations, and shipping logistics...not necessarily in that order! These elements will collectively form the backbone of our manufacturing operations and will ensure that we build our mowers right, the first time, every time, and deliver them on schedule.
Manufacturing engineers are the "HOW-itzers" in the industry, focusing on making our products available at the required volumes and optimizing space efficiency. Designing the back-of-house area requires careful consideration of numerous factors, and I am excited to have the opportunity to shape the overall blueprint. Once this manufacturing system is implemented, the Scythe production team will use the system I created on a daily basis. It is a rewarding responsibility to create a framework that will support our manufacturing operations and contribute to the success of our future endeavors.
What three words or phrases describe what it's like working at Scythe?
Dynamic - The team at Scythe is diverse and skilled, with each individual bringing their own unique specialties to the table. Despite these differences, there is a shared commitment to collaboration and achieving results, which creates an engaging and fast-paced atmosphere where everyone is motivated to contribute their best.



Charged

- There's a solid store of energy that is evident every day. We approach our work with a sense of enthusiasm and readiness to take on any challenge that comes our way. This shared excitement and passion for what we do fuels our drive to overcome obstacles and deliver an amazing product.



Send It!

- When it comes to getting tasks and projects done, this team is eager to dive in and make it happen. Being proactive, determined, and motivated to push boundaries and achieve success allows all of us to be empowered to reach our goals.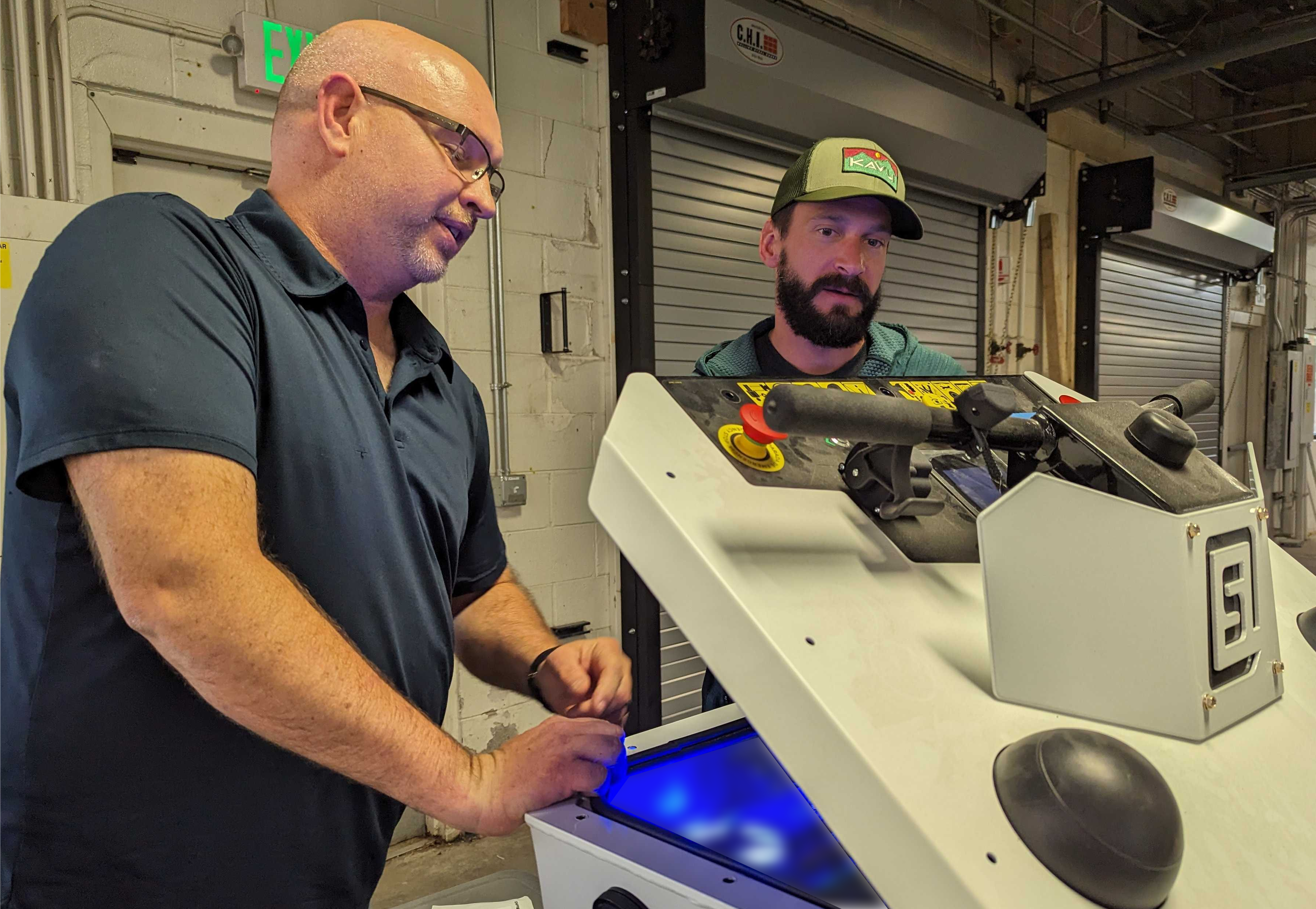 Which of Scythe's values means the most to you?
Gestalt represents the importance of teamwork and understanding the bigger picture. Being coach for my son's soccer team taught me "Same Team" - a team must understand the bigger picture and the importance of working together towards a common goal. At Scythe, it takes every individual's contributions to design and build the best M. 52 possible.

Kaizen, on the other hand, has been ingrained in my professional life for as long as I can remember. Failure is an inevitable part of the journey, but it also provides valuable lessons and opportunities for growth. As a Manufacturing Engineer, I constantly learn from failures, identifying what works and what doesn't, and actively contributing to the improvement process. It's one of the most fulfilling aspects of my job, witnessing firsthand how our collective efforts lead to tangible progress.
Who is your favorite fictional robot?
I would say my favorite robot is R2-D2. He's a pint-sized hero with a big personality. You can't understand a word, but you know where he's coming from all the same. His unwavering loyalty and willingness to jump in and lend a helping hand (or, well, an extendable arm) whenever needed. He's like the Energizer Bunny of the droid world, taking a licking and still ticking, proving that size doesn't matter.
---
Offering a snapshot of life at Scythe, the Scyther Spotlight series showcases our team members and the work they do as we pursue our mission together. From software to hardware, manufacuring to customer operations, you'll get to see what our multi-disciplinary team members are up to and how they collaborate every day.